A Wiki dedicated to everything about the Chinese web series Guardian. Please help us by creating or editing any of our articles! We are currently editing over 99 articles with 232 files on this Wiki and we want you to help!
About 镇魂丨Guardian
[
]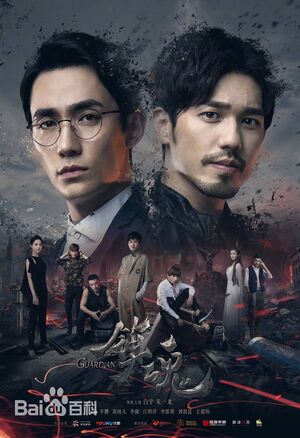 Guardian (镇魂 Zhèn Hún) is a Chinese drama with 40 episodes which first aired on June 13, 2018 on youku, and is officially available on youtube and viki
[1]
for audiences outside of Mainland China.
It is based on the Boys' Love web novel 'Zhen Hun'[2] by Priest. It stars Zhu Yilong as Shen Wei and Bai Yu as Zhao Yunlan.
The information in this wiki is separated between web drama and Novel pages. You can switch between them using the navigation bar and buttons in all pages that appear in both the drama and the novel.
In the drama, Zhao Yunlan is the head of the Special Investigations Department, a police department dealing with crimes committed by Dixingren, an alien race living underground. Shen Wei is a Dixingren with a lot of secrets.
In the novel, Zhao Yunlan is the Guardian, responsible for relations with the Underworld, and Shen Wei is the Ghost King, who has has been keeping watch over Zhao Yunlan for thousands of years without ever meeting him, until their paths inadvertently cross (again).
Places
Artifacts
Groups
Novel Chapters/Arcs
Characters
Meta
[
]
Meta Page - fandom links
References
[
]